THE BEST LINKS ON THE WEB
In the Categories
Fun & Entertainment
Funny & Hot Links
Titty Trick Shots 2: Basketball
Best Fails of Week 3 February 2017
GoPro: Wakeboarding on a River
LOVE Advent REMIX - Love on Me
Donald Solves the Israel-Palestine Conflict
Trump Press Conference Cold Open
Couples Describe the First and Last Time They Had Sex
Bikiniteam presents Sexy Valentines 2017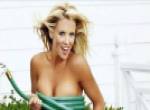 Funny Babies Fails | Fail Army
Forbidden Love Stories - Valentine´s Day Special
Donald Trump´s tweets as an Emo Song
Harlem Globetrotters 2017 Highlights
Oscars | Every Best VFX Winner Ever
Karime - Miss H para Hombres Februari 2017
Amanda Paris | BikiniModel of the Month
Vibrating Panties Prank on Girlfriend!

Gaps can help cure the Monday Blues
Swimsuit models lipdub "This how we do it"
Sports Illustrated goes Cook Islands
Gnoccatime presents Move Your Body
Maxim February 2017 - Jasmine Tookes
Playboy´s Miss January Bridget Malcolm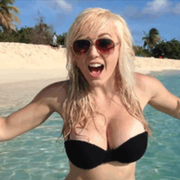 Congrats on making it to Hump Day
Sports Illustrated - Aroundk The World
Sexy Shorts [14 December 2016]
Victoria´s Angels presents Santa Baby
WestJet Christmas Miracle: Fort McMurray
Best Naughty Adults Gags | JFL
The Naughty List - 1 hour Special
Sexy Shorts [27 November 2016]
Catcalling Girls vs Guys | Social Experiment
Mannequin Challenge | Playboy Mexico
Making of 2017 Belikin Beer Calendar
Mannequin Challenge in Vegas Strip Club
Smile, Another Happy Hump Day Is Upon Us!
Gnoccatime presents Wanted More
Getting Cleaned Up Never Looked So Good
The Best Type of Shorts are Short Shorts
Blogroll-Top Sites
Google Page Rank : 4/10
Disclaimer
1) "The Best Movies And Web TV" doesn´t host or upload any content.
2) We just provide an index or lists of links to other sites on the internet, that can be independently and freely accessed in the web by everyone, anyway.
3) We don´t take any responsibility for any content.
4) If you have any legal issues, please contact the appropriate media file owners or host sites.
5) If you enter to this site, you agree to the terms and conditions. If you don´t agree, please don´t use our site.
6) If you are the owner of a website, and you don´t want your website included in our website, just let us know and your website will be removed.